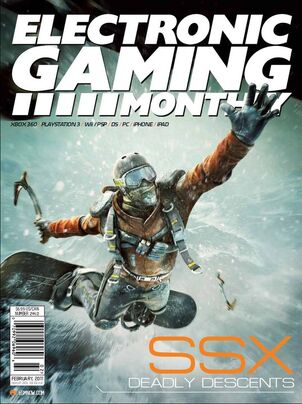 Jack was a character who was supposed to make his debut in SSX (2012). And was also the first character to be seen in the game, he first appeared in the teaser trailer of formerly called, SSX: Deadly Descents.
After the SSX Character Voting contest, that was held at Facebook, nothing more was revealed about him (instead the returning characters were revealed).
Despite not "physically" appearing in SSX (2012), He appears in the full game as a ghost data poltergeist to record/mimic the user after the player/NPC sets a higher score/speed record on each and every mountain range drop.