SSX (2012)
Developer(s)

EA Canada

Publisher(s)

EA Sports

Release date(s)

NA February 21, 2012 (demo) NA February 28, 2012

EU March 2, 2012

Mode(s)

Singleplayer, Multiplayer

Rating(s)

ESRB: E

PEGI: 7

Platform(s)

PS3, Xbox 360

Genre(s)
Sports/Racing
Series

SSX

Previous Game
SSX Blur
In SSX, players take on the role of a member of a team seeking to snowboard down a variety of real-world mountains, such as in the Himalayas and the Antarctic.[3] Gameplay includes helicopter drops, avalanches, and the use of wingsuits.
The mapping and level design for SSX will be different from previous entries in the franchise, featuring more open world gameplay and fewer barriers or invisible walls. EA Canada used geotagging data borrowed from NASA to generate 28 mountains from about nine existing mountain ranges around the world. This data was only used as the basis for the level design, and the developers created their own terrain on top of it. Players will be able to use helicopters to travel to various locations on the individual mountains. The game features mountains from the Canadian Rockies, Alaska, Patagonia, Antarctica, the Alps, Africa, the Himalayas, Siberia, Japan, and New Zealand.[8]
Footage released on June 5, 2011 showed pre-alpha gameplay.[9] Appearing in this and subsequent footage were helicopters, objectives, a new turquoise user interface, much more extensive maps (with increased graphical innovations such as improved shadowing and snow-spray), the return of the "combo" system allowing the build-up of trick points, commentary, dialogue, races, trick point competitions and graffiti.
While all mountains will be available in regions outside of North America at release, Mt. Fuji will be exclusive content only on the PlayStation 3 in North America, and a pre-order exclusive in the United Kingdom.[10]
Characters
Edit
Original SSX character Elise Riggs was the first to be revealed, on May 27, 2011 via a comic strip along with a short gameplay video.[12] Mackenzie "Mac" Fraser, Kaori Nishidake, Moby Jones, Psymon Stark, Zoe Payne, Griff Simmons, and Eddie Wachowski (pre-order bonus from GameStop and now a free downloadable character along with Travis Rice) will also appear in the game.[13][14] New characters include Tane Mumea, Alex Moreau, and Ty Thorsen.[15] On November 8, it was announced on Conan O'Brien that Travis Rice would be a playable character in the game. On May 27, 2011, EA Sports released a comic strip on the character Elise, and has continued to release more comics on returning characters based on time or the amount of likes the EA Sports SSX page earns on social networking website Facebook.
There are 159 drops possible in the game separated in 65 tracks.
Mt. Eddie DLC includes 9 drops on one ultra-long track.
Possible Portable Version
Edit
EA has been testing the game for the new PS Vita and Nintendo 3DS.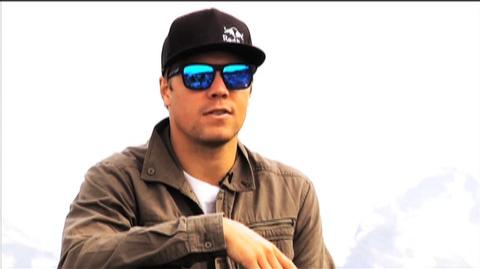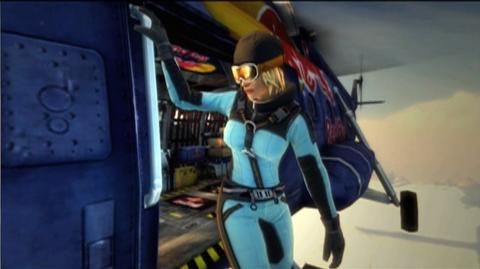 Originally there were going to be 10 characters in the game. But when the 10th character, Ty Thorsen, was revealed, it was said that they "were not quite done revealing characters." Later on Eddie Wachowski was revealed as a returning character. This may coincide with some of the characters that were in the Character Voting poll that was on Facebook in March 2011.
At Gamescom, held on August 16, 2011 in Germany, the first gameplay footage was shown of Moby and Psymon.
On 16 November 2011, EA released a trailer featuring "It's Tricky" from RUN DMC, remixed by Pretty Lights.
External links
Edit
References
Edit